The wedding of Hannah & Lucas
Hannah and Lucas are British. They travel the world all year round with their adorable 1 year old baby Hudson. And despite a very privileged life, human values remain at the heart of their existence. I must admit that I was struck by their simplicity, respectfulness and kindness!
Their family and friends also share their way of life! They're constantly touring beautiful places all over the planet.
 Hannah, our bride, dreamed of a unique wedding design but above all, extremely classy and ditinguished, without falling into "déjà vu".
One of Christian Dior's quote is :"In matters of elegance, the detail is as important as the essential". We've adopted this statement as a signature of our agency and it was our guideline for creating Hannah's universe: a multitude of details allowed us to produce the charm and romanticism of the "French Chic" spirit that our couple wished for.
 A 3-day experience awaited their guests! 3 exceptional days to make them discover the genuine essence of the French Riviera, its majesty and refinement. The welcoming party took place on their magnificent yacht. Petits fours and live music in Monte Carlo… A moment in time in an exceptional setting for everyone to get acquainted.
 As wedding venue, surprise surprise, they'd chosen the sumptuous gardens of the Villa Ephrussi de Rothschild. An extraordinary spot, a timeless place, an immersion into a unique magical atmosphere…
 Each guest was impressed by the care and attention given to every particular feature. Never before had we been so congratulated for our work on the evening of a reception! The service providers had all been selected with the utmost care and delivered an exceptionally high quality of service. Everything was personalized: from the embroidered napkins to the guest gifts, the counters and cocktails, the dance floor, even the tiny shortbread of the candy bars!
 We let our imagination run wild and all our ideas came to life! Such fun! What an incredible collaboration with Hannah! We will never forget the time spent together, perfecting each and every detail with complicity and enthusiasm!
But of course, there are always 2 sides to every story! Logistically, a wedding at Ephrussi is always complex. Two and a half hours to set up when dozens would be required, a real challenge! But thanks to a meticulous planning and talented service providers, the magic happened!
Over 150 people were moving around, orchestrated by my extraordinary team of coordinators, what a beautiful ballet!
 Finally, our newlyweds, happy though somewhat tired, met their guests the next day on a beach in Monaco that had been privatized for the occasion. What better way to end this celebration? In the the sun of the French Riviera, feet in the water, our bride and groom were left ecstatic….
 Later, Hannah wrote us a moving thank you note where she stated: "It was above and beyond our expectations."
 We had succeeded in making her dream come true – the best reward ever !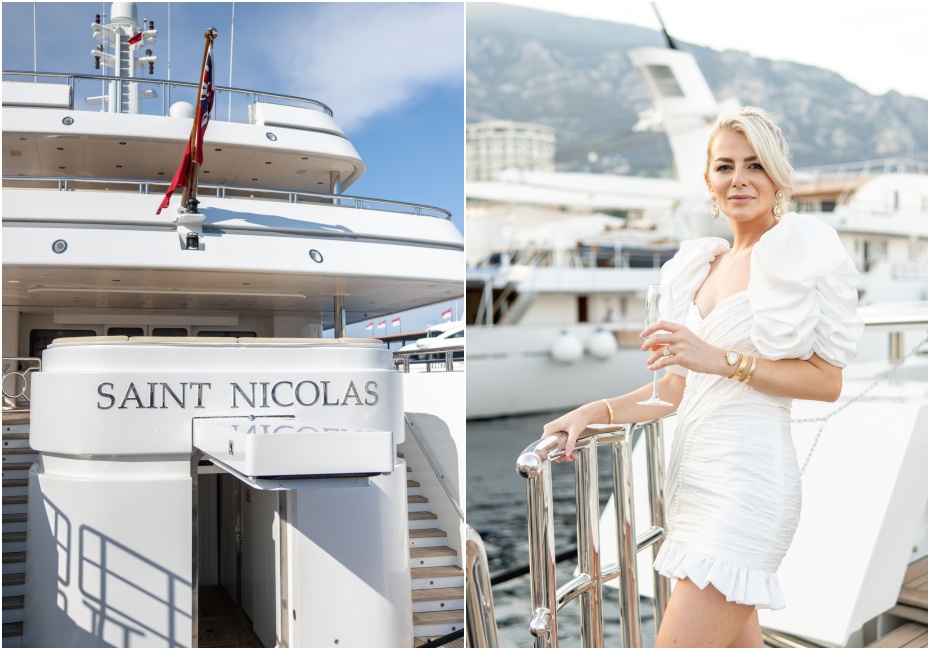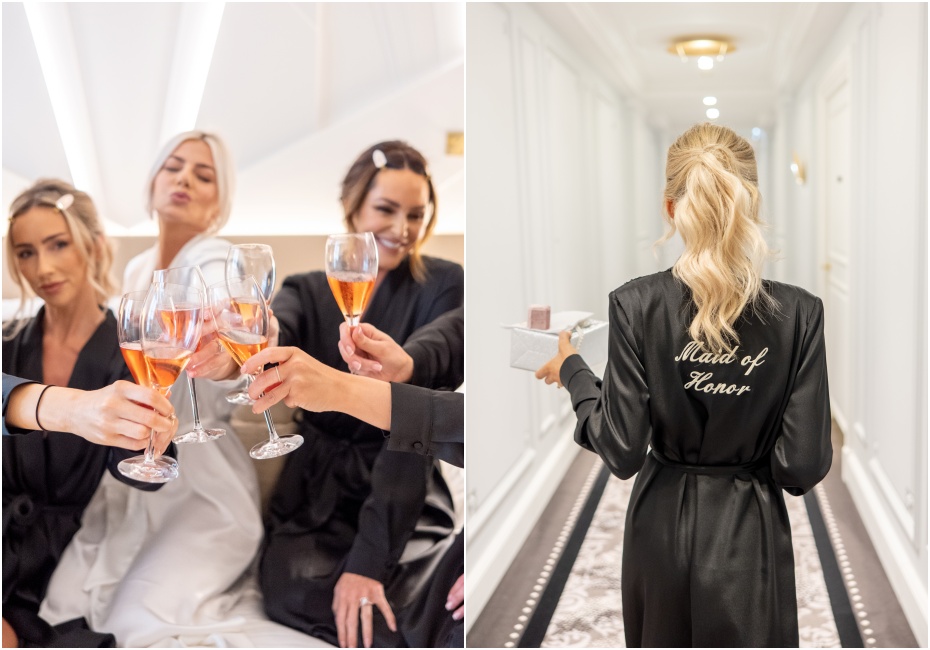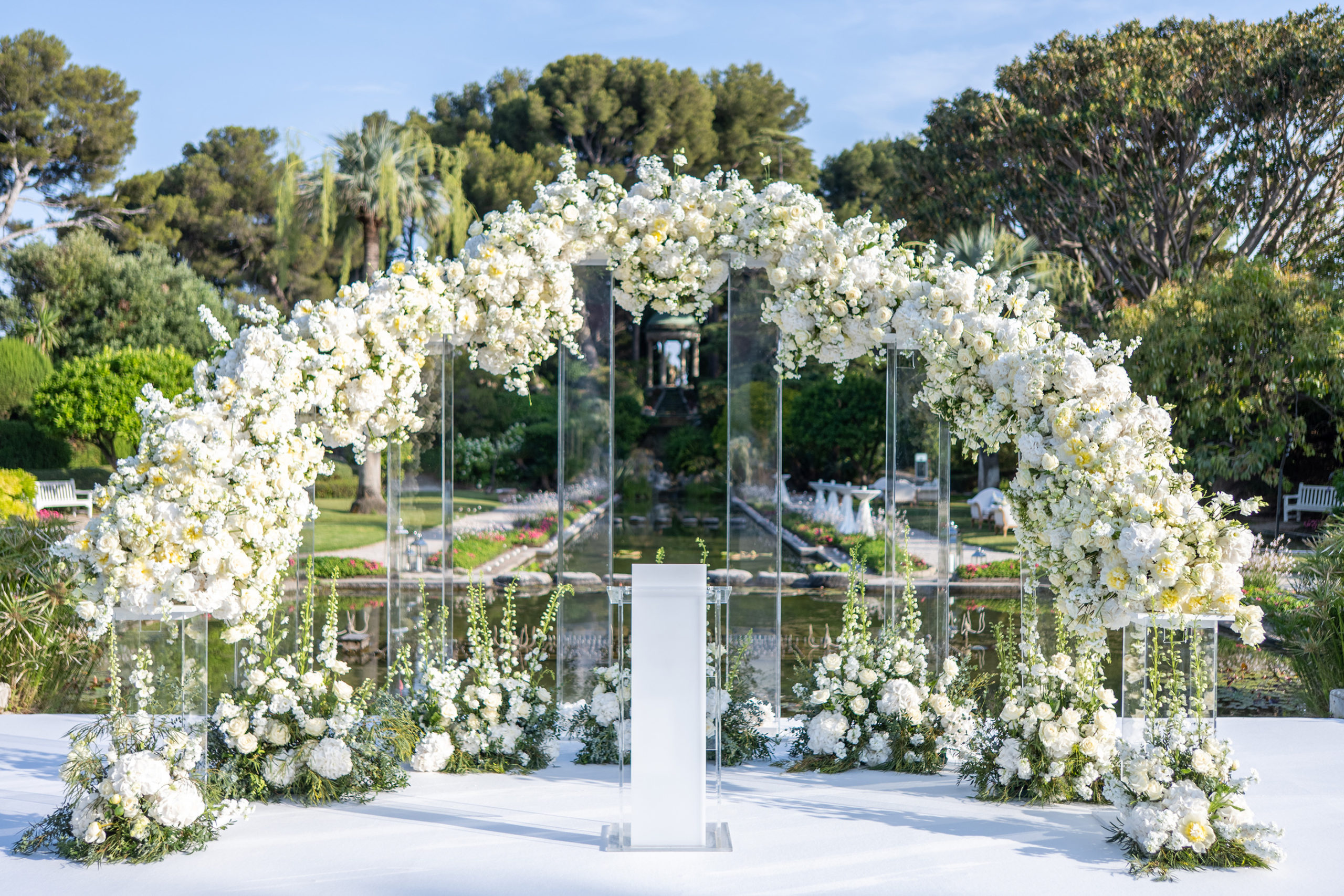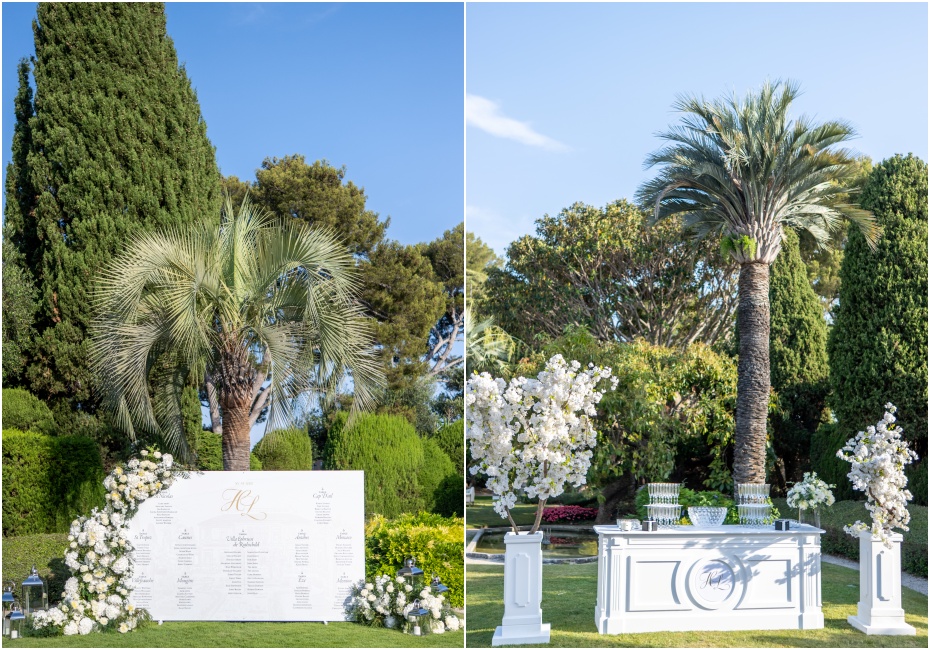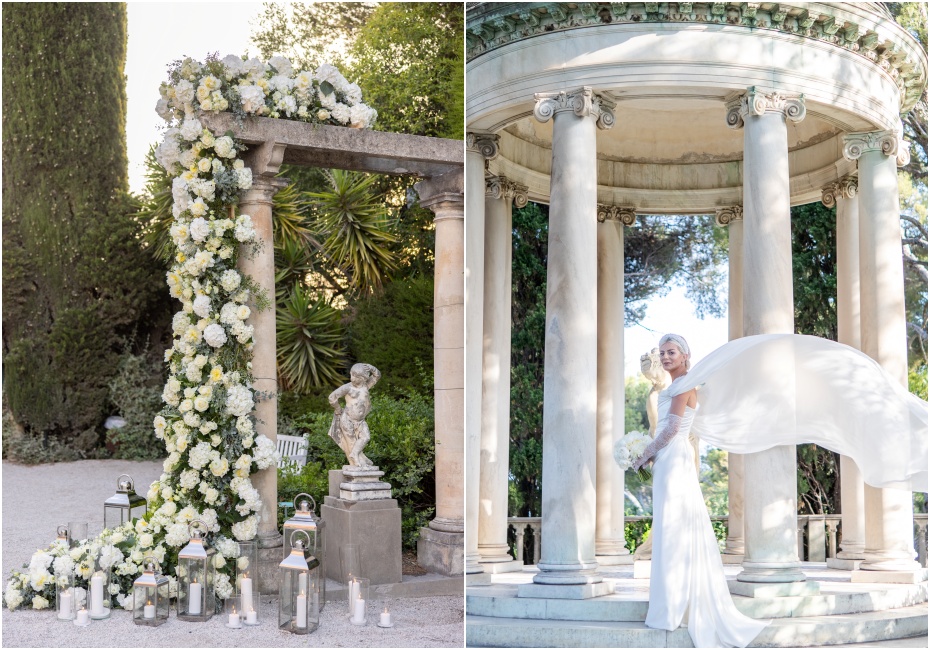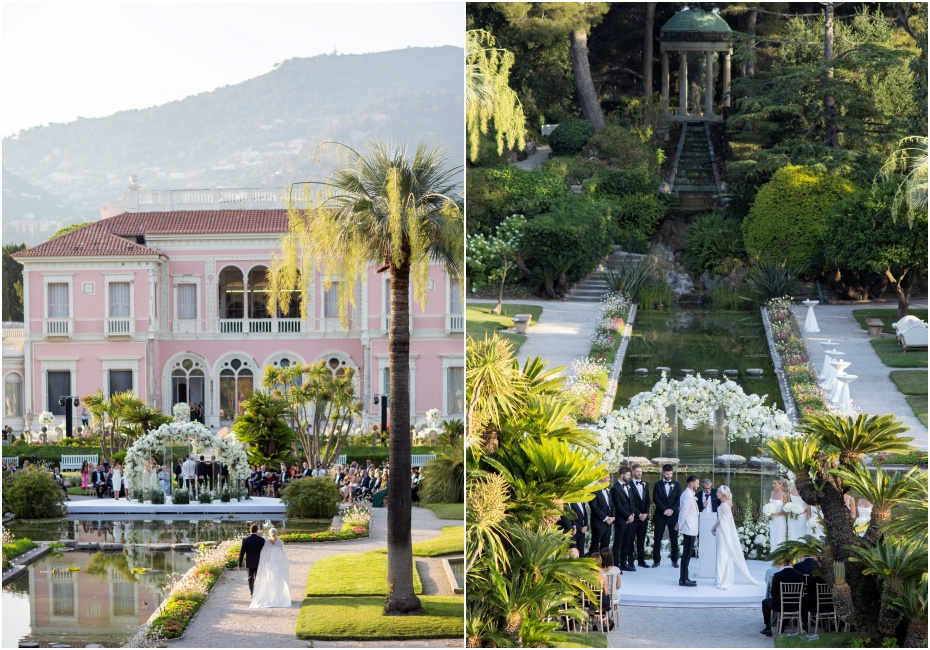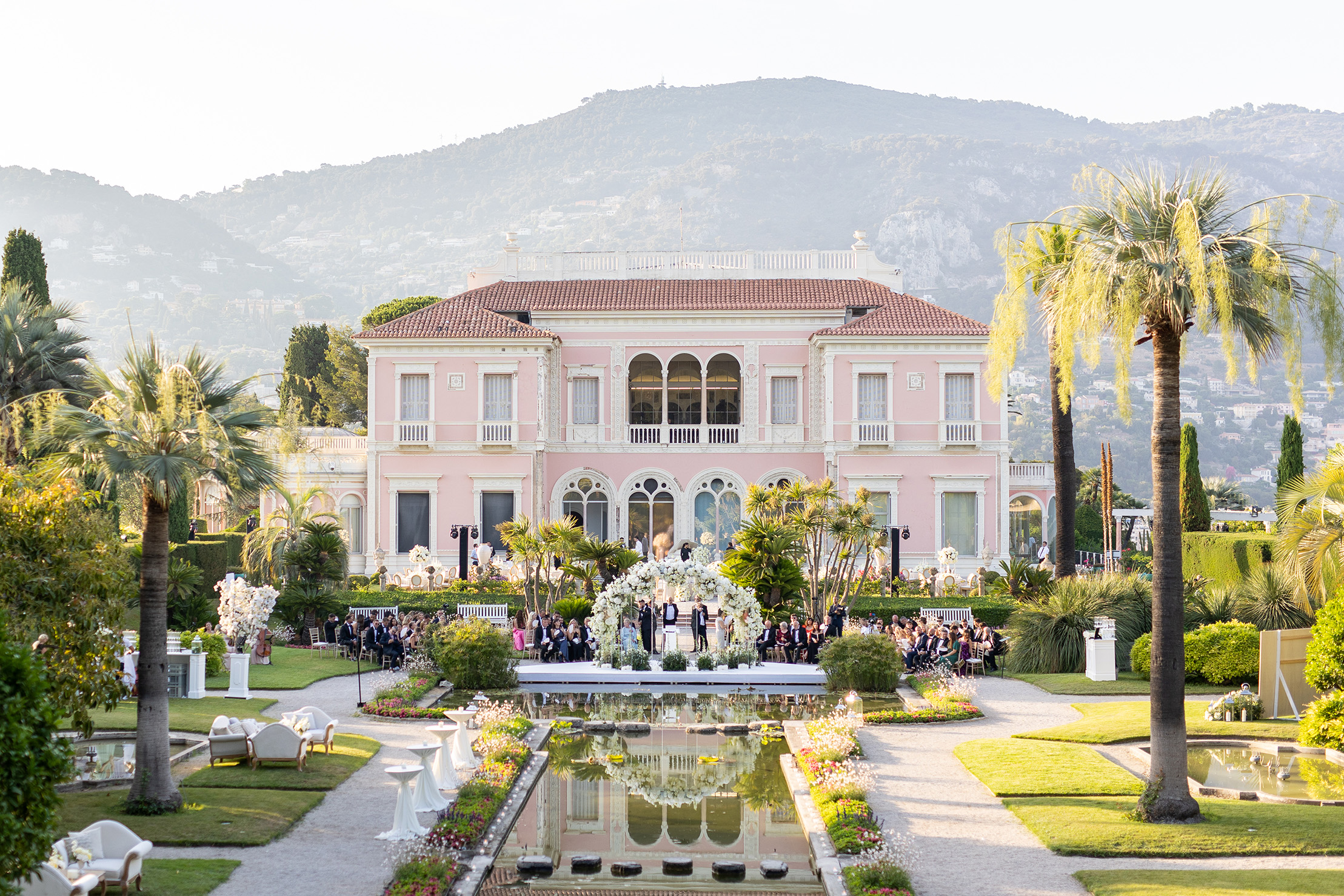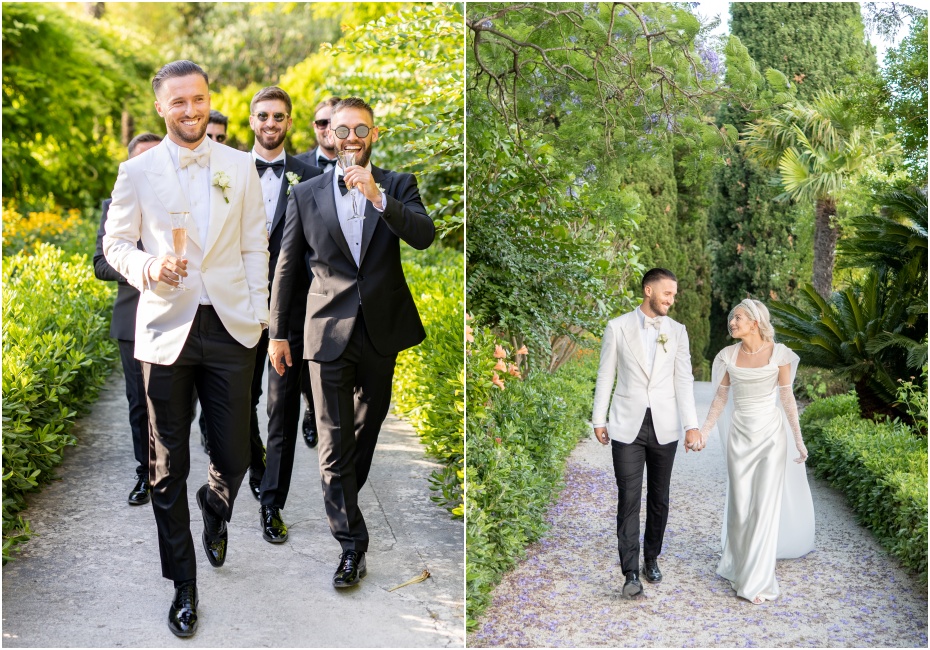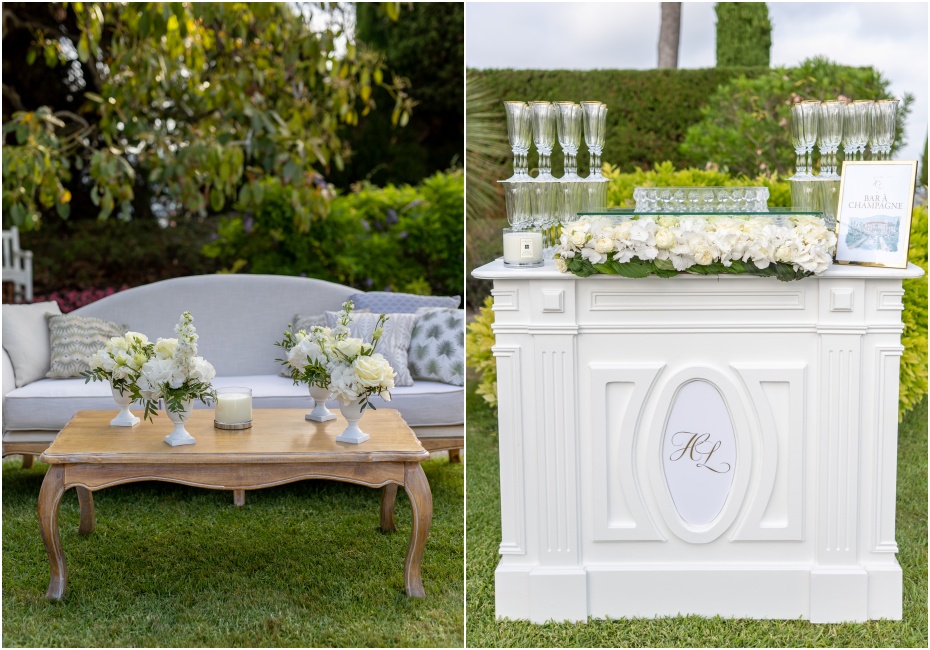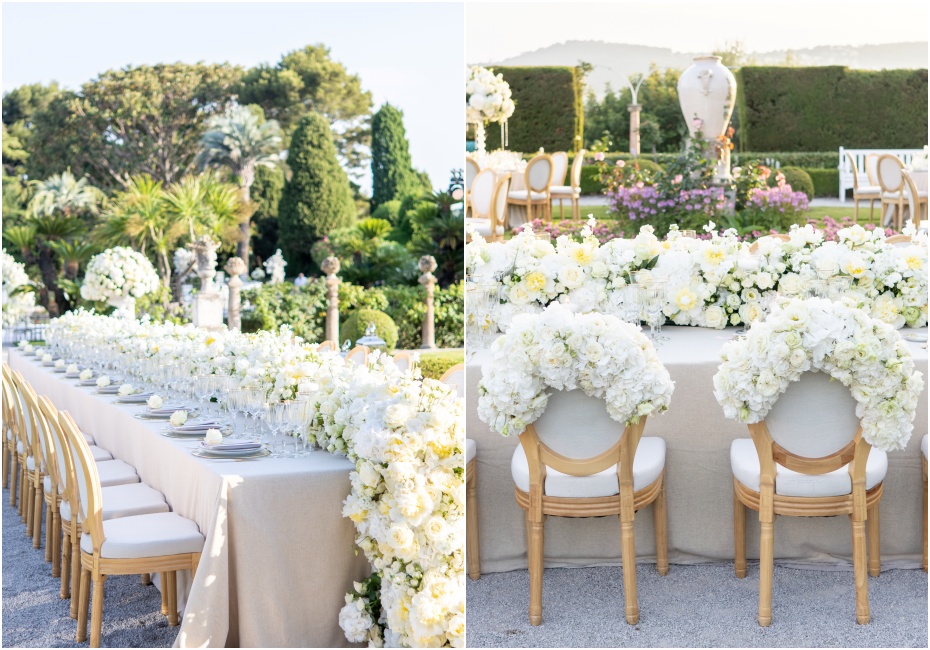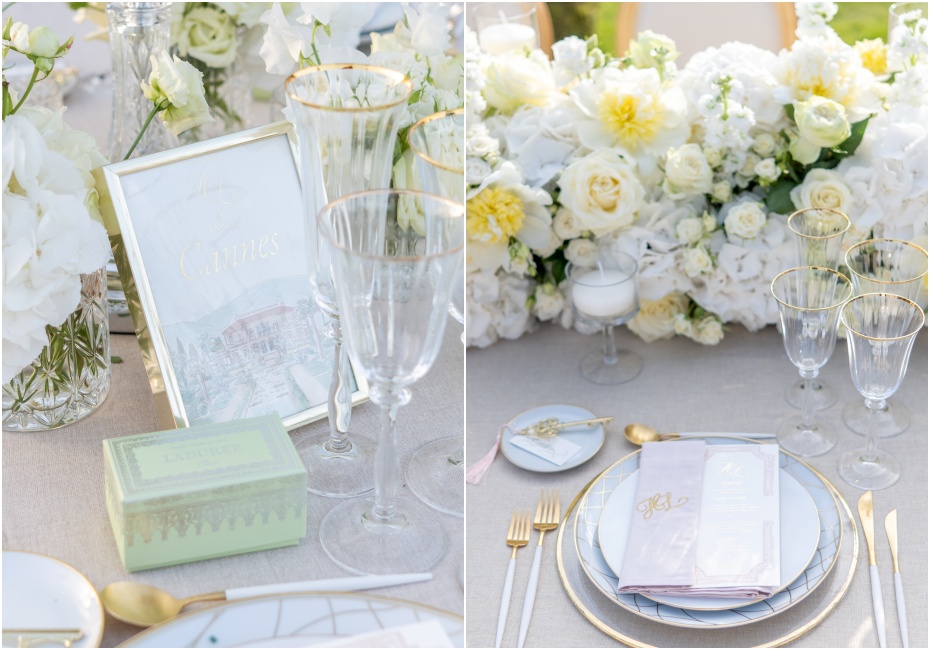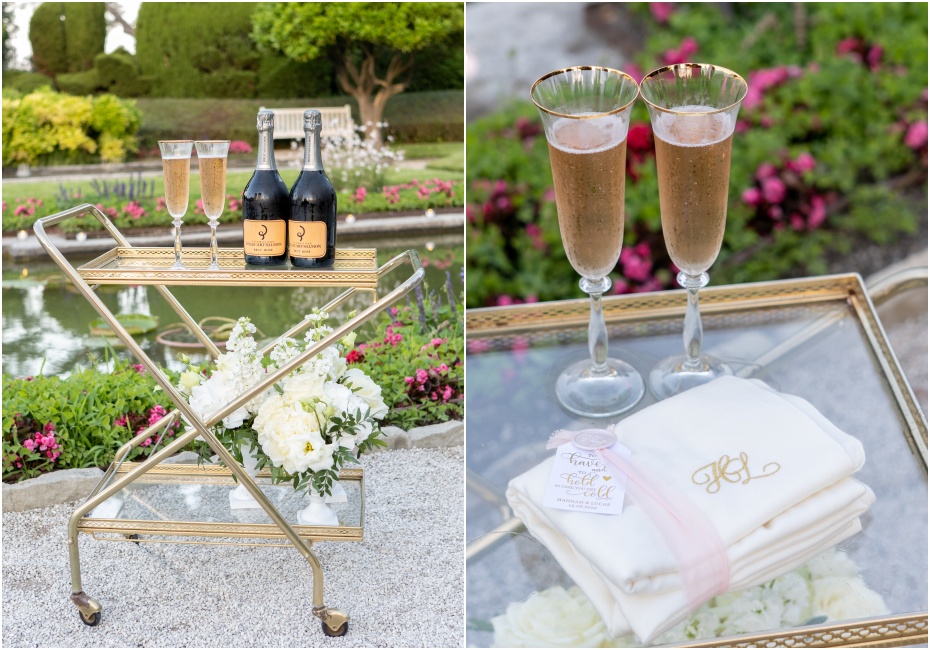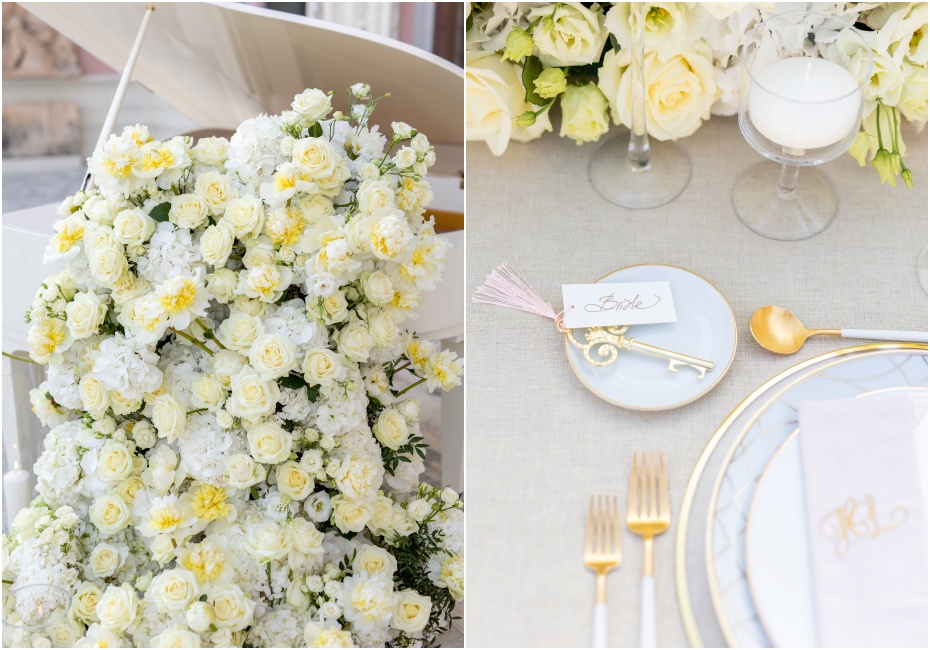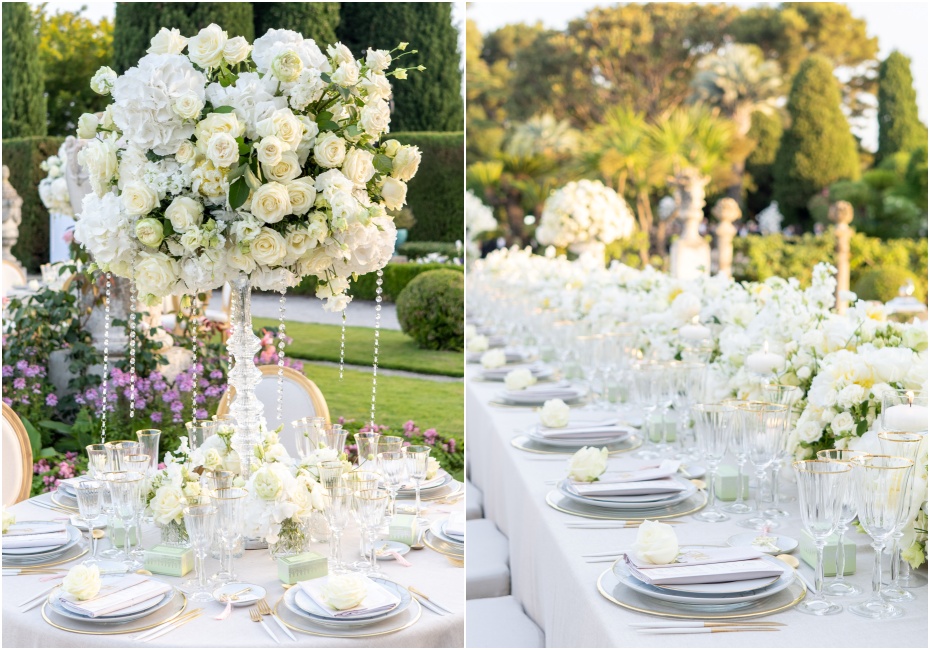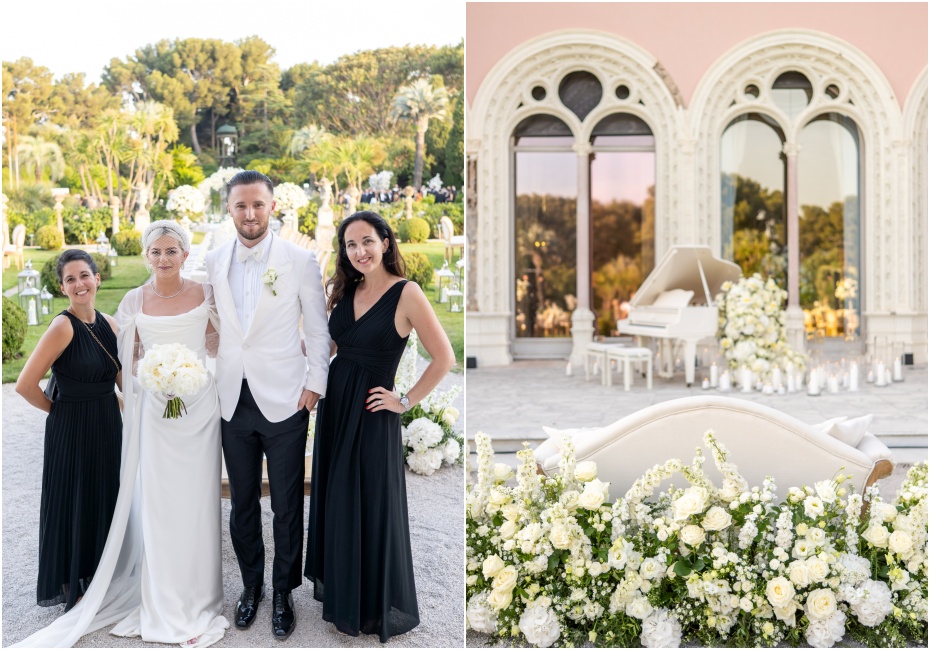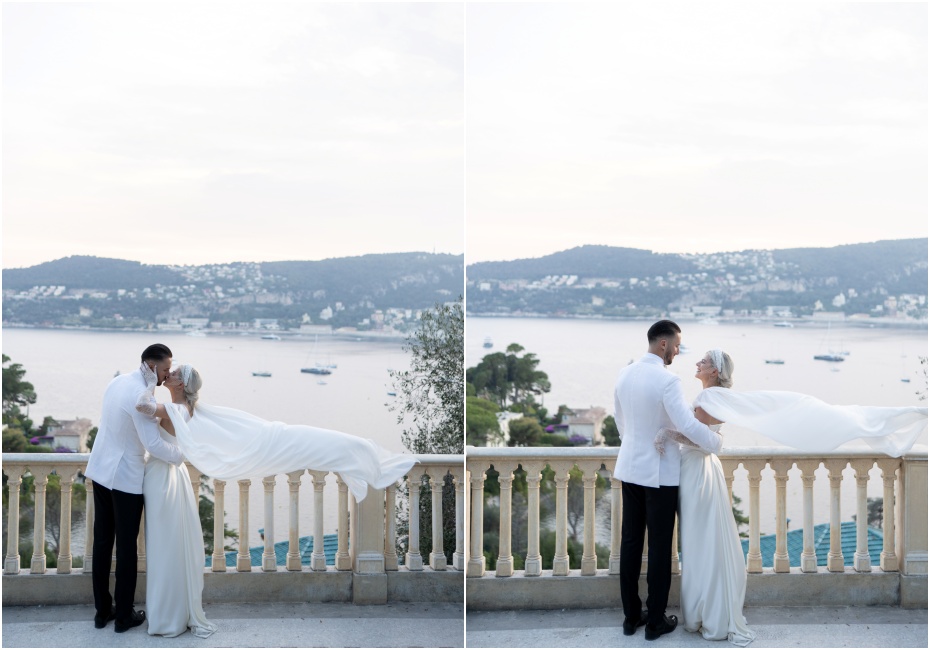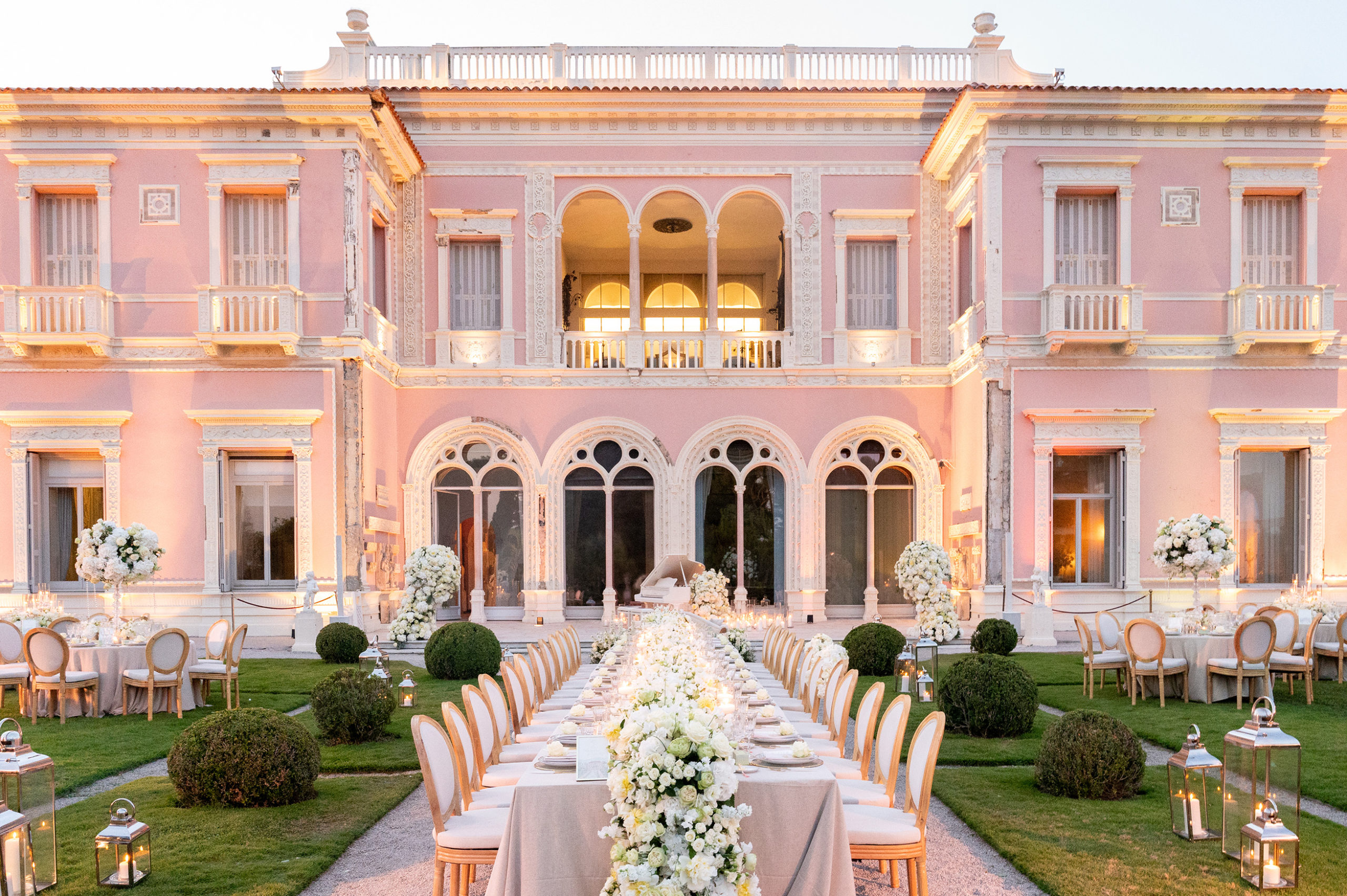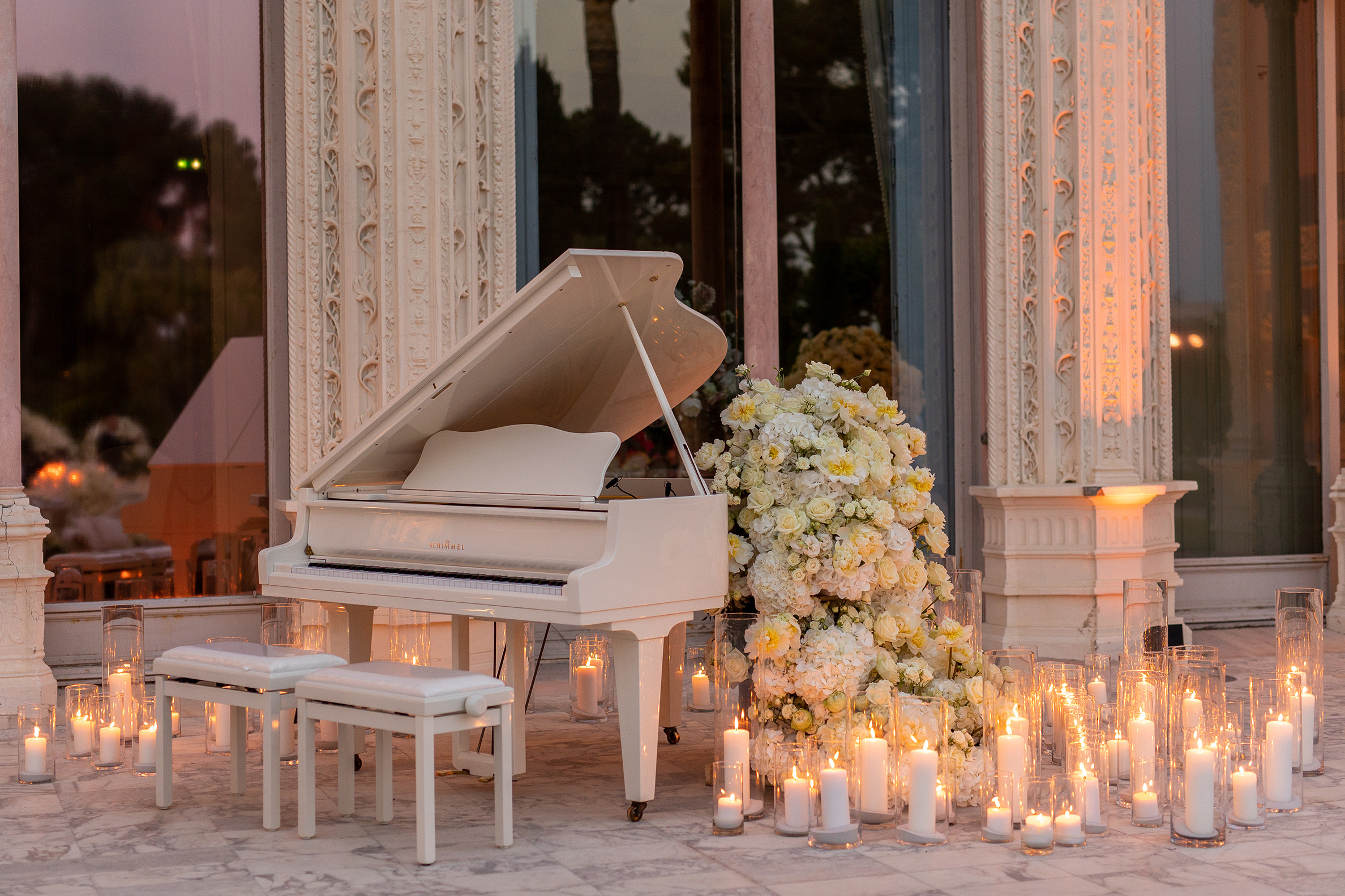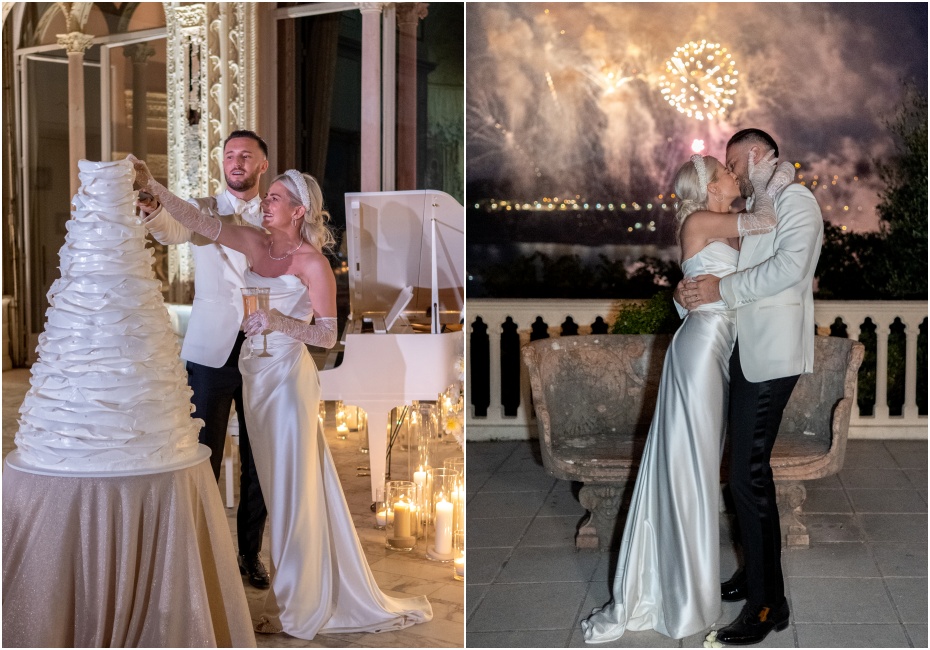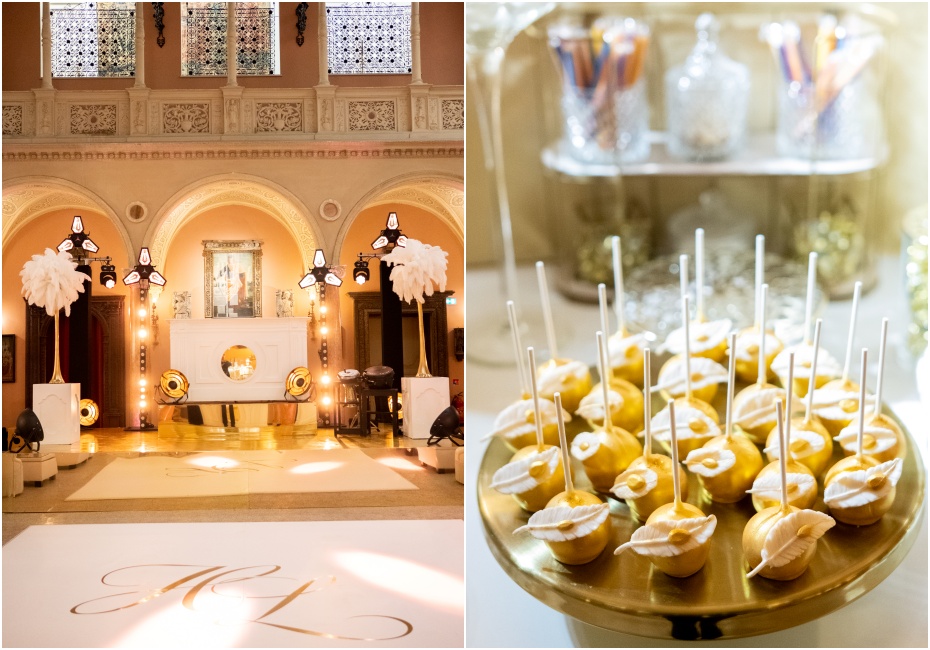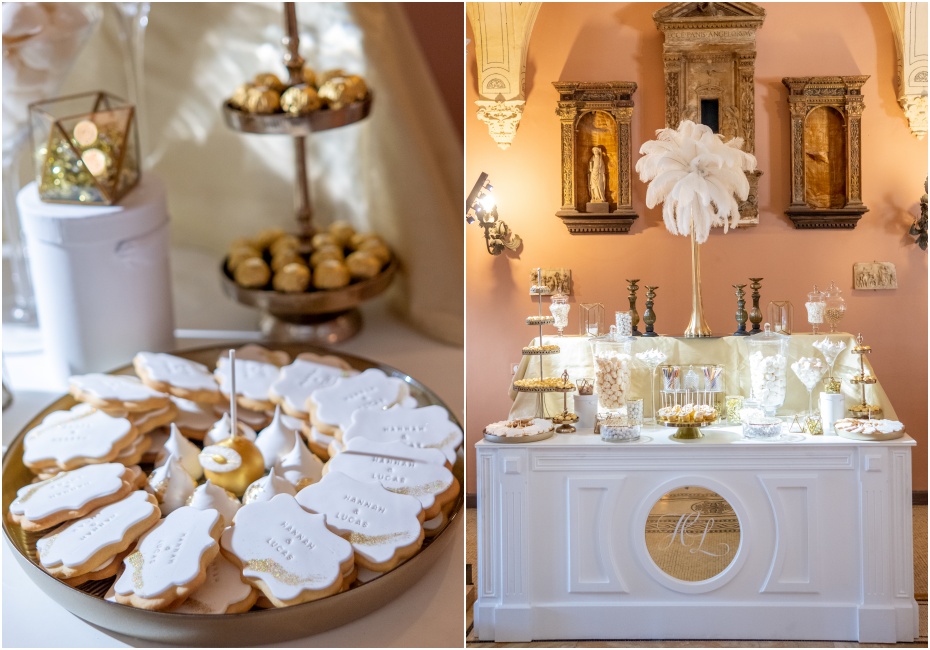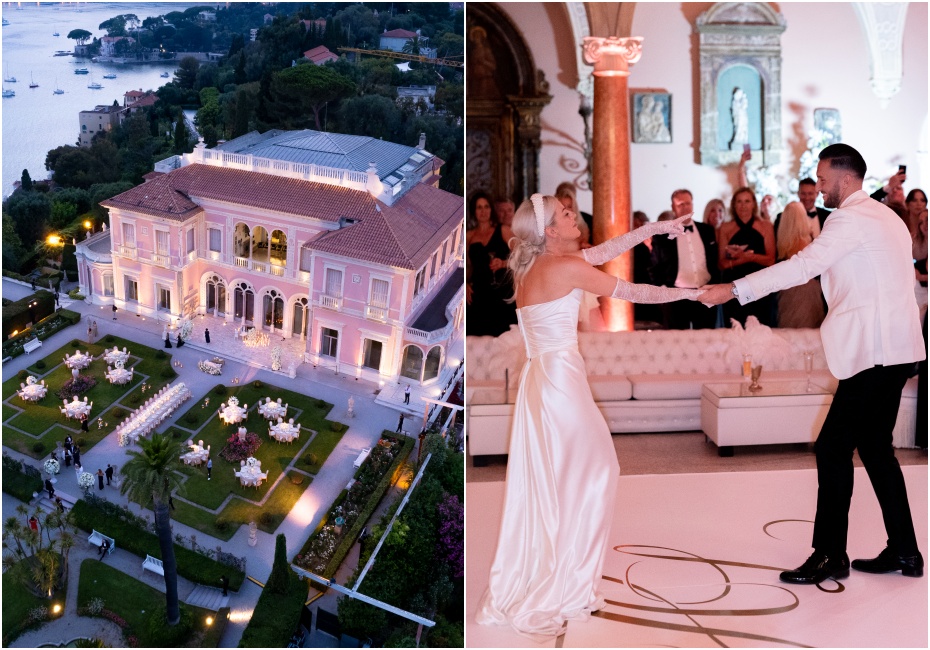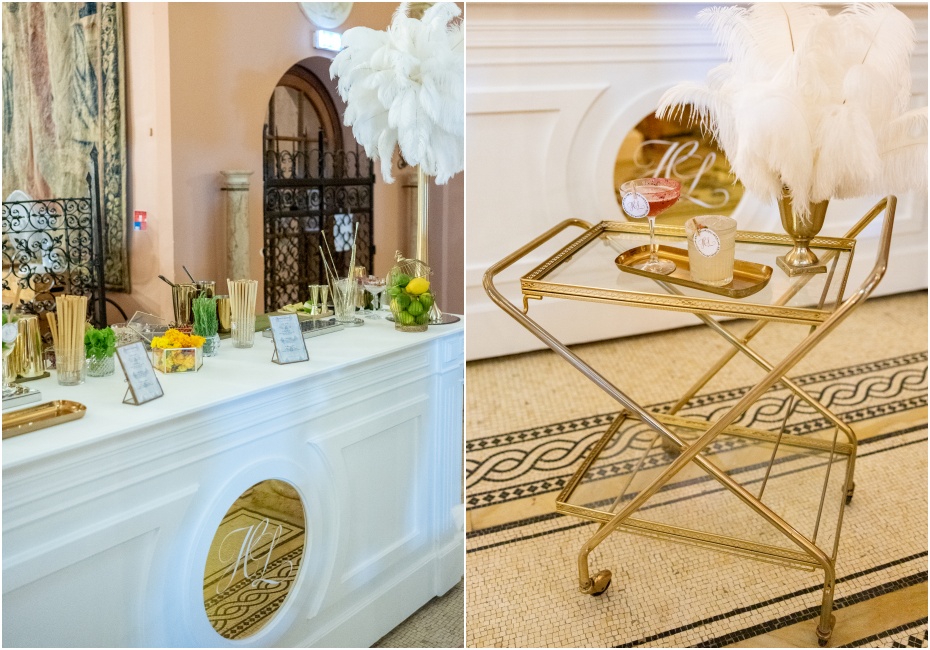 Photos by Cedric Klein
Video by Chromata Films