The wedding of Audélia & Jonas
Audelia and Jonas decided to get married in June 2021, despite all the pitfalls related to Covid. Nothing, nor no one could have kept this adorable couple from organizing their wedding on the French Riviera, celebrating their love as it must, not even the curfew which was imposed at the last minute.
It was then necessary to rethink the entire wedding plan, and create a garden party atmosphere for a reception that would after all take place in the afternoon and early evening. A real challenge!
Audelia, a decoration and design lover, had in mind a one-of-a-kind vintage type universe.
Carole, Laly Rose's founder and wedding designer, took great pleasure in imagining the decor, finding all the key items that would make it possible to create the boho wedding dream of the bride.
Pastel carpets for the bridal aisle, vintage furniture and antiques, some pampa and Demijohn vases, fairy lights and candles galore… Our newlyweds were charmed by the both soft and cozy atmosphere, a perfect match for the exceptional reception venue offered by the spectacular scenery of the Bay of Cannes. They had dreamed of their wedding in Cannes for so long, and here they were!
As for the guests, who had been deprived of festivities for so long, were ready to party! Thanks to the energy of a famously talented music band who had come specially from Paris for the occasion, they danced tirelessly for hours!
The atmosphere was particularly intense, full of love and joy. The staff felt proud to have succeeded in such difficult circumstances. And once again, what better satisfaction for a wedding planner than to capture so much happiness in the eyes of their newlyweds…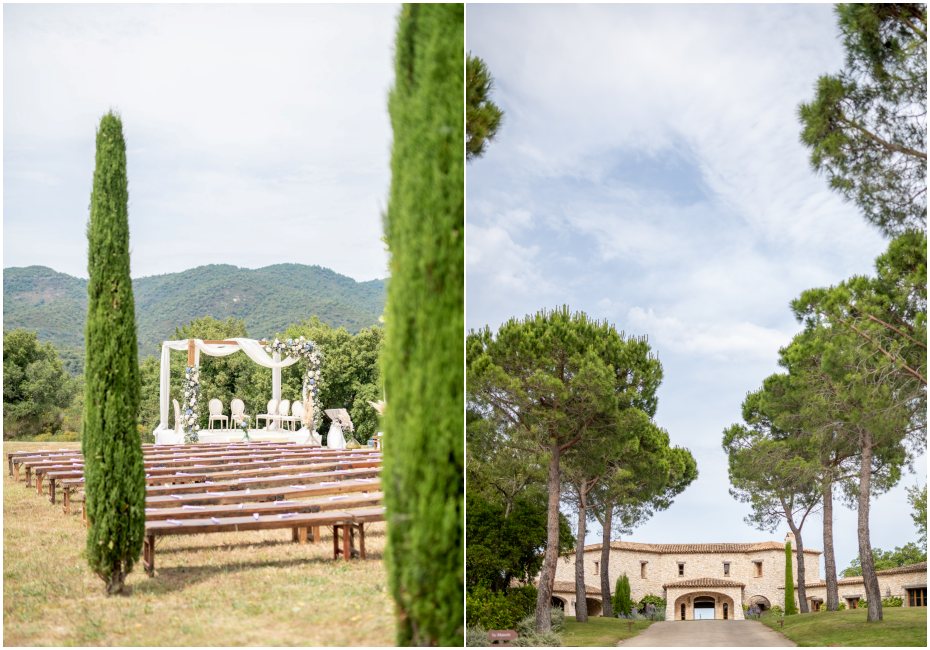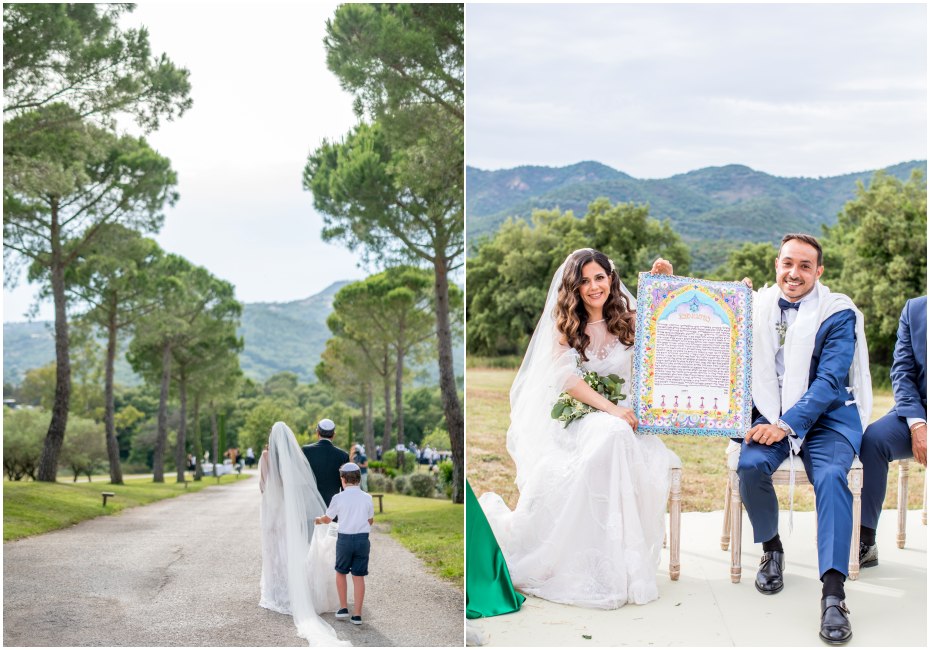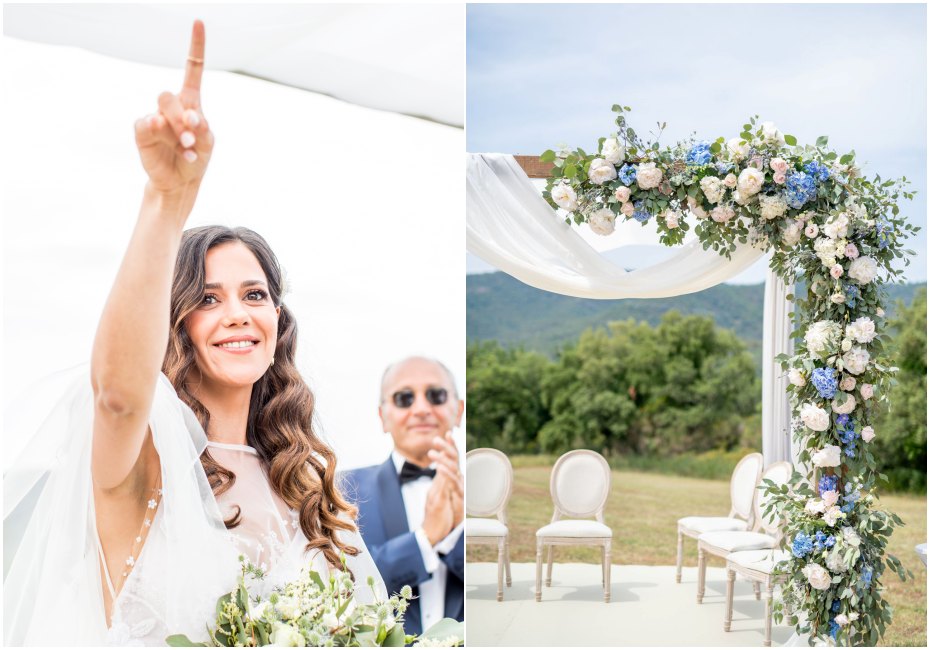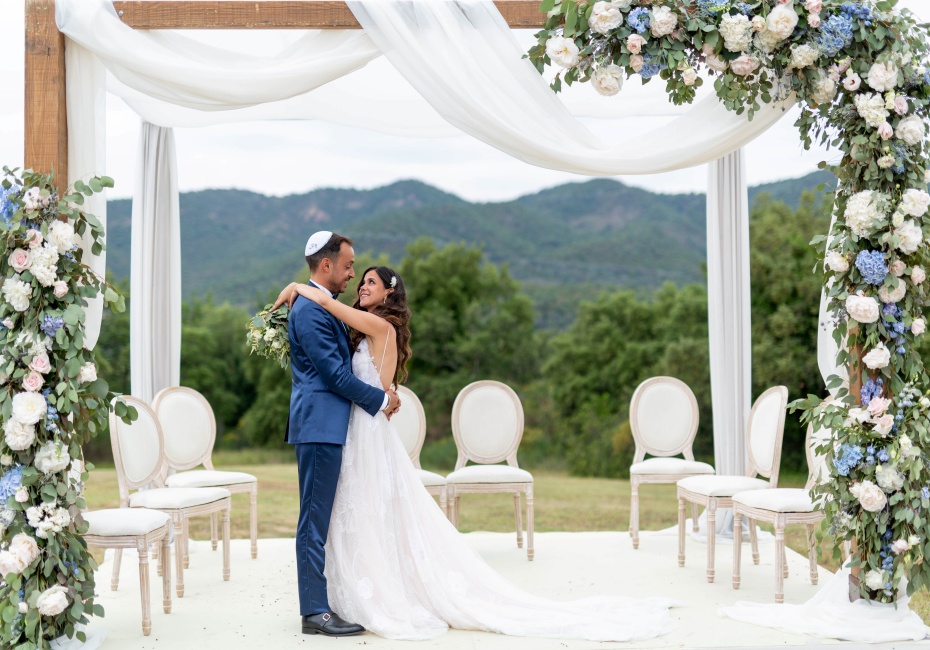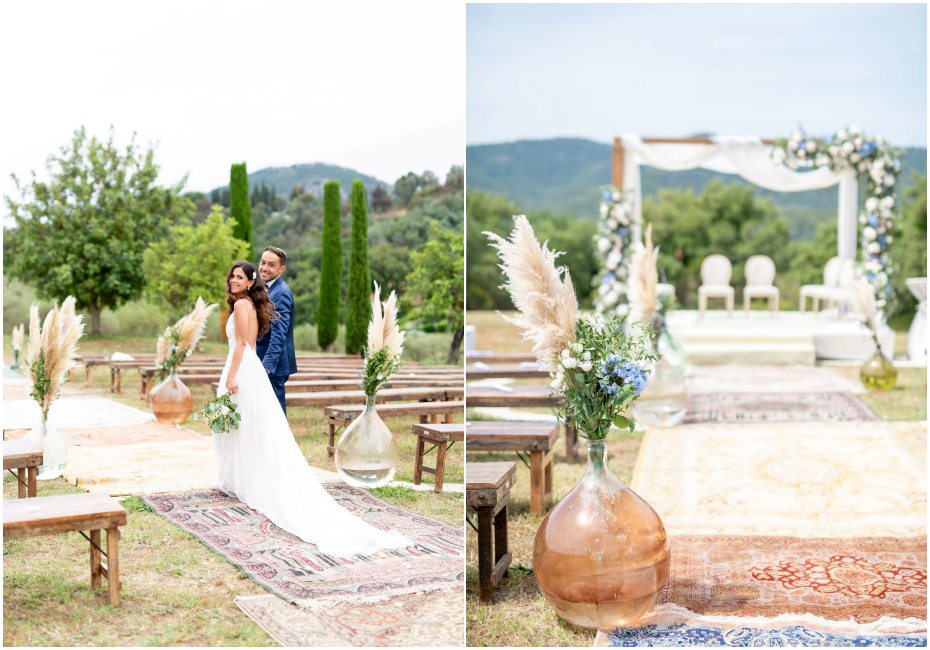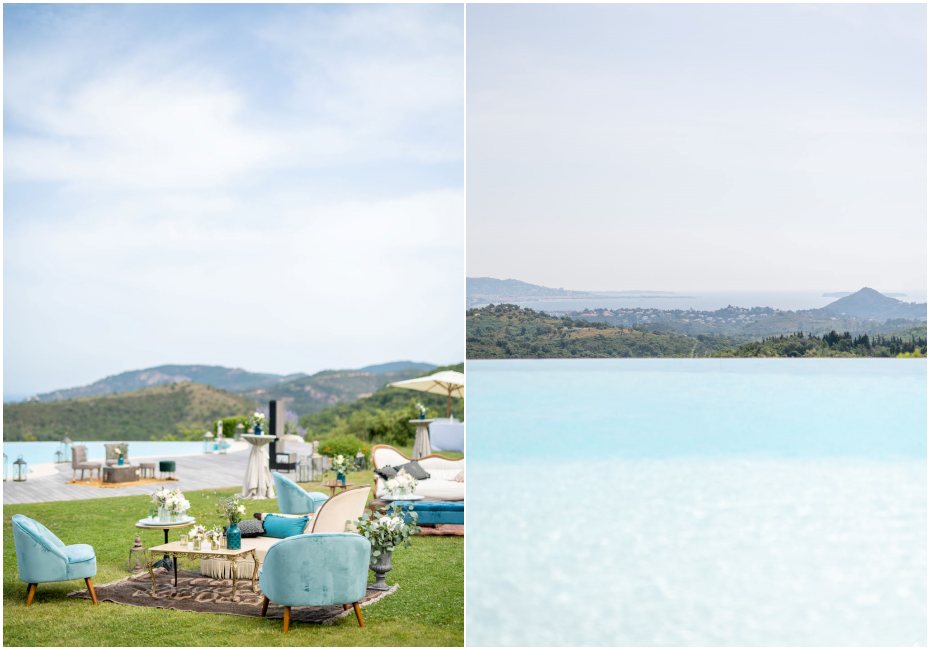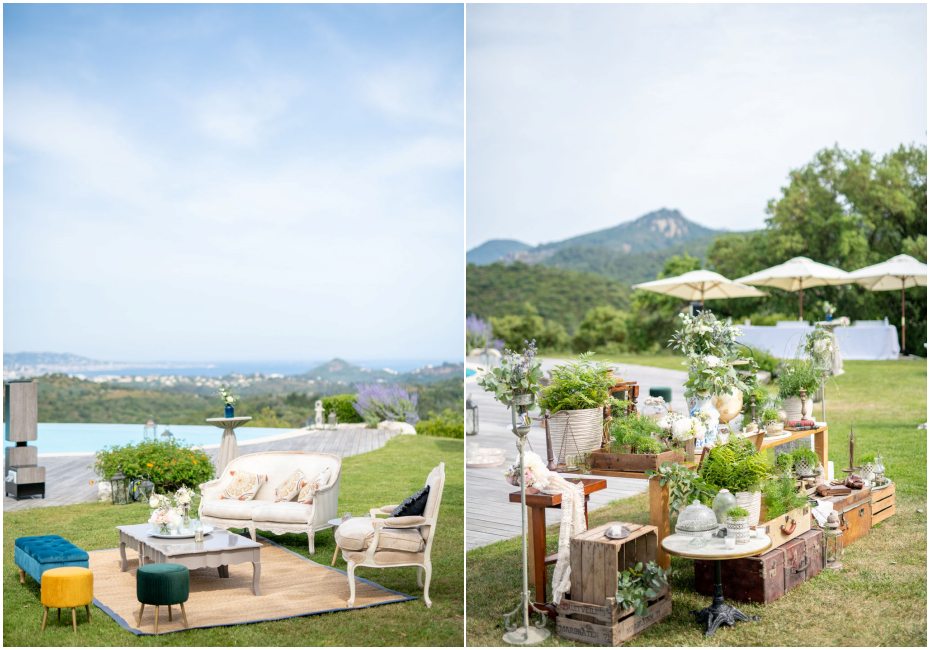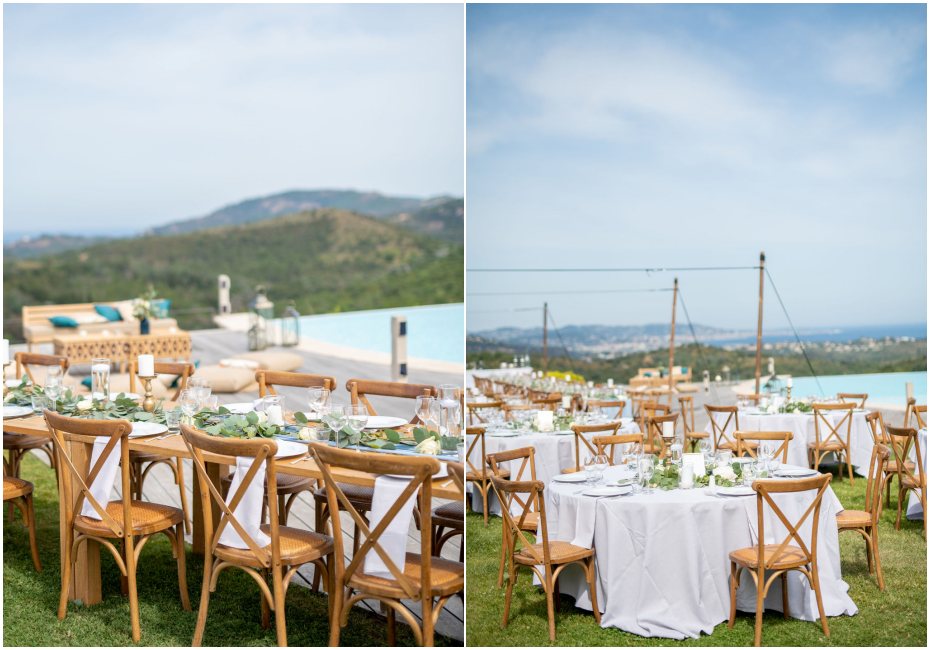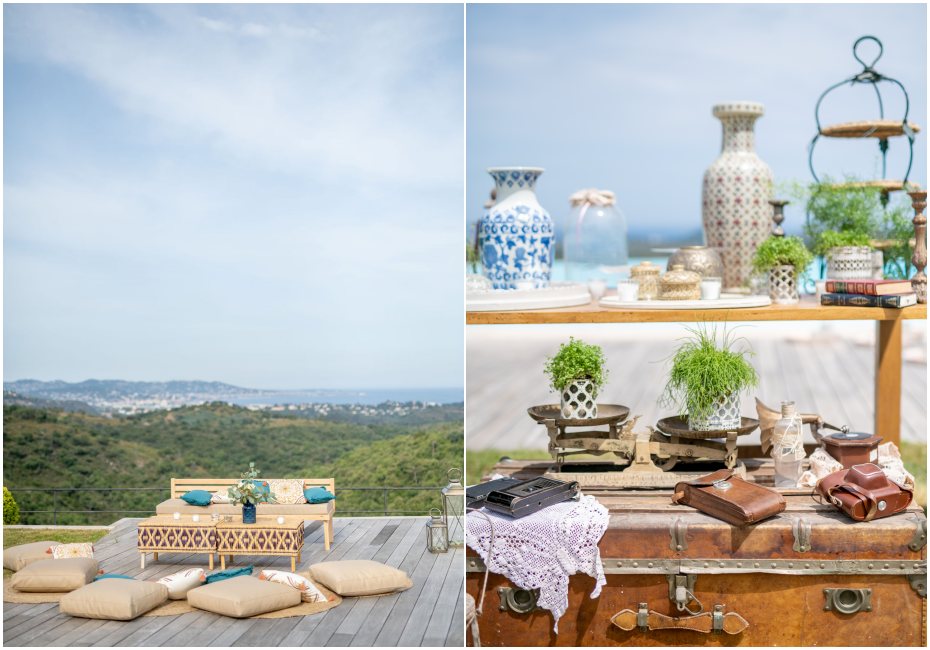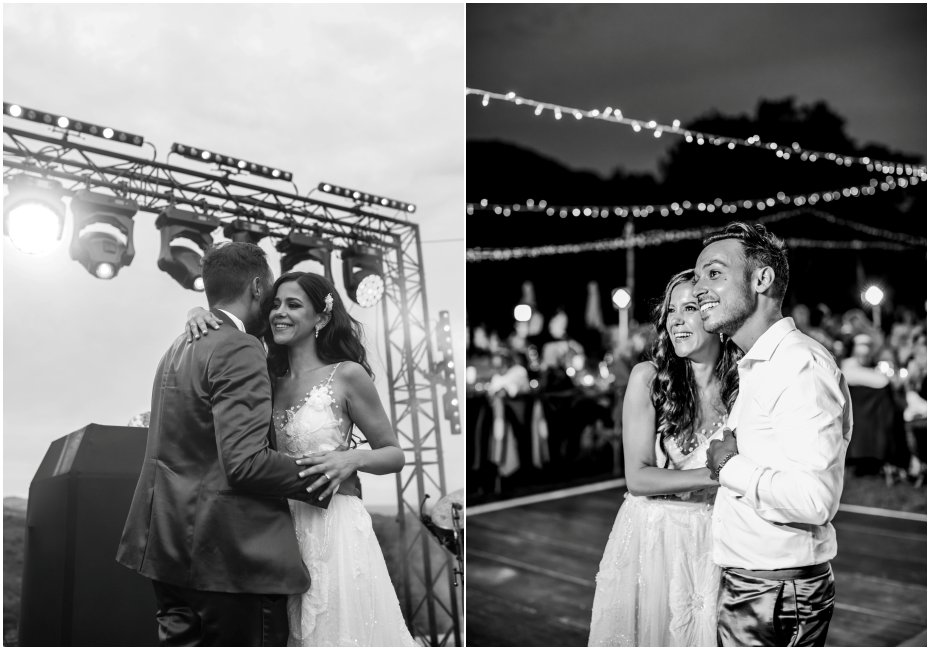 Photos by Studios Love Story